Expert D Lighting Kit Special Offer
Posted on November 27 2017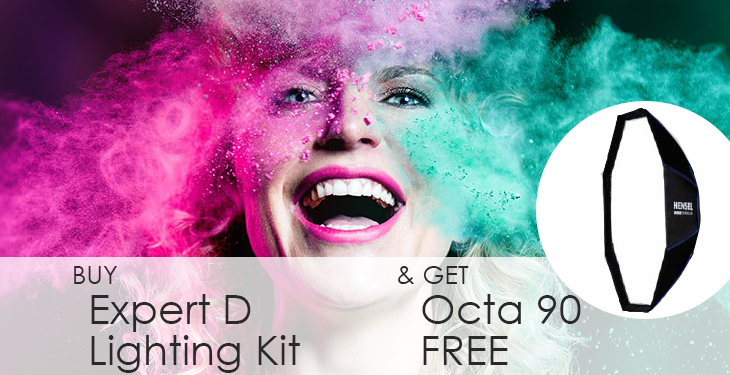 An octabox will illuminate your subject evenly and is very popular for portraiture as their round shape mirrors the shape of the human eye. The 90cm (35.43") version is a perfect size for head and shoulder shoots of 1-3 people.
Buy an Expert D Lighting kit Get a free Octa 90 with speedring now until February 28, 2018. ($367 savings)
Expert D Lighting Kit Promotion
Customers who purchase an Expert D 1000 or 1500 lighting kit from any Hensel dealer, before February 28, 2018 are eligible to receive a free Octabox 90. The Free Octa Form can be downloaded at hensel-usa.com (or the 'download form' button below)  and fax or email the form with a copy of their receipt to info@hensel-usa.com
All forms must be received by March 30, 2018. The Octa 90 softbox and speedring will be shipped directly to their USA mailing address.
Download and complete the form below to receive your free Octa 90.
Kits